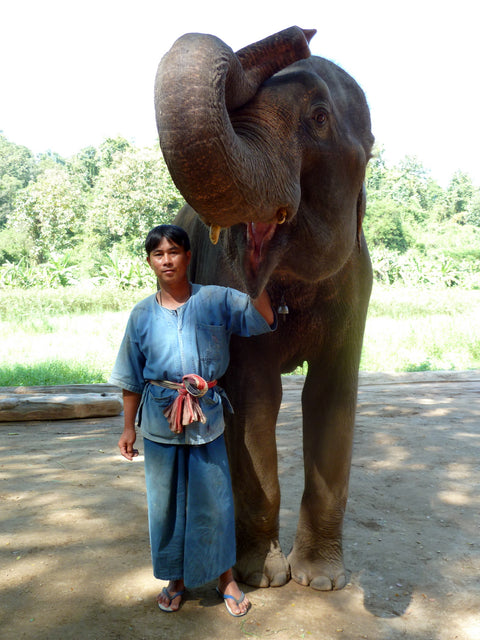 Elephant Pooparn
Name:  Pooparm
Sex:  Male
Born:  2005
Origin:  Pooparn was donated to the Thai Elephant Conservation Center in Lampang by the Thai Province of Sakhon Nakhon.
Special Story:
Pooparn can paint well and is also a talented musician, playing music at the Center in the elephant orchestra. He is well behaved, not stubborn like most elephants. He is afraid of dogs and dislikes noise.
Artistic Talents:
Pooparn has a complex style that includes vertical, horizontal and lateral gently arcing strokes which he uses at will, making for very varied finished artworks. He has good spatial awareness and tends to fill all of the paper.
Mahout:  Pooparn's manhout is Saman Inkaewnan born in 1976.  He is married to Prapai and they have two daughers.